We are looking for an ideal chair. What kind of? We want to be comfortable, beautiful price concessions.
In the selection of chairs, there are a variety of versions, color, style. The key is, in fact, to pick it up for the design and style of the sample. Several options are now available directly from the different models of Acrylic Chairs.
An important part of the living area of the chair on the work of the exact location is undoubtedly an incredibly warm and pleasant chair. Note that in any way the creator lives in a variety of design unique tendencies. First, why don't we explore a simple way to determine acrylic chairs. By the common huge Dining Table, the elements can be more high-end acrylic chair.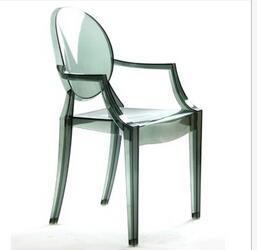 Taizhou Pinsum Furniture Co.,Ltd
Business Type:Manufacturer , Trade Company
Product Range:Moulds , Dining Chairs , Dining Chairs
Products/Service:Home Bars Furniture , Home Room Furniture , Outdoor Plastic Furniture , Molded Plastic Furniture , Plastic Injection Mould , Modern Plastic Furniture
Certificate:CE , ISO9001 , CSA
Company Address:No.190,YiJia Road,East Commercial Area,JiaoJiang District, Taizhou, Zhejiang, China


Previous: The 22nd China International Furniture Expo